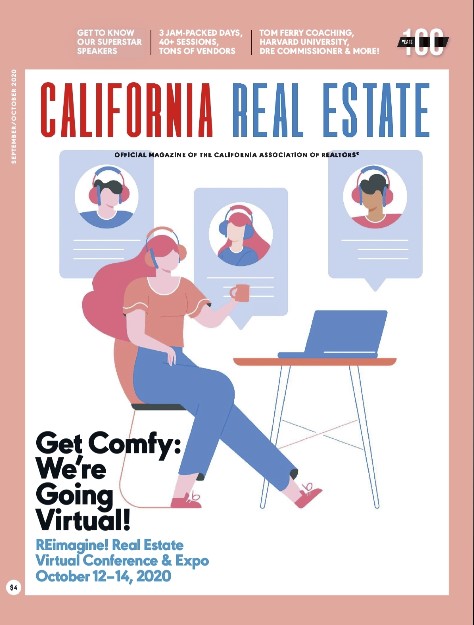 SEPTEMBER/OCTOBER 2020
What's Inside This Issue
Time to REimagine! Real Estate
Learn all about our first-ever virtual conference & expo, held from October 12–14 and free for all C.A.R. members.
How to Conference from Your Couch
Learn the ins and outs of our virtual conference platform so you're ready for opening day.
Get to Know Our Speakers
They're the best of the best: powerhouse top producers, inspirational leaders and industry experts.
Q&A with Doug McCauley
The DRE's new commissioner talks leading the department through the pandemic and his vision for the future.