As REALTORS®, your livelihoods are grounded in the unique natures of the communities that make up your spheres. The Census might seem untouchably vast, but it has the power to affect real change right in your neighborhood.
The data collected during the 2020 Census will influence the communities agents live and work in, both today and for many years to come. It will impact neighborhood development, home values and property taxes, and it will reveal valuable information about population shifts and buyer demographics. Census data can even influence where businesses decide (or don't decide) to open, expand or offer job opportunities.
Here are a few resources to provide you with talking points to share with your business and community circles and how you can help the 2020 Census efforts.
Important Dates: CLICK HERE
PowerPoint Presentation:

PDF Flyer: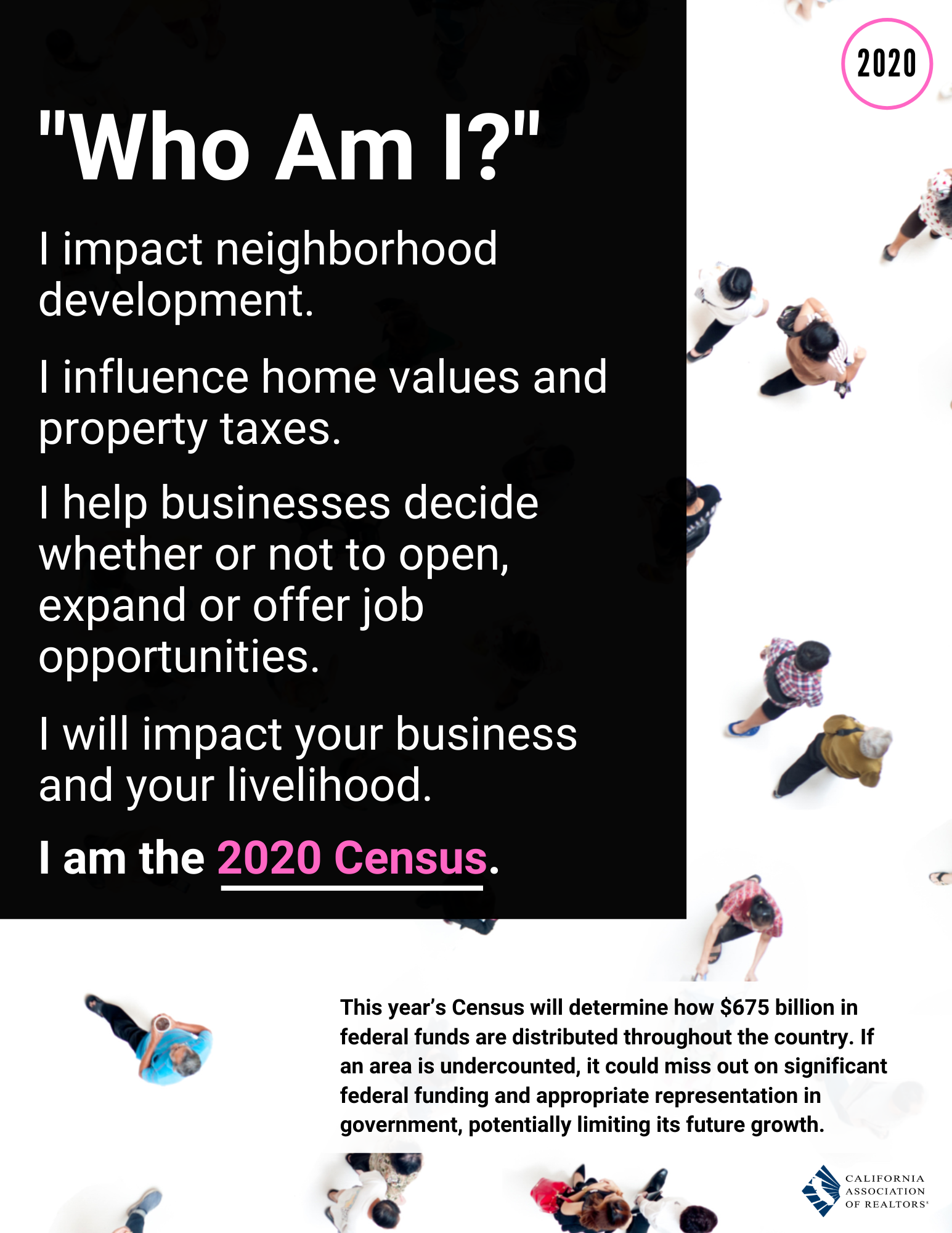 California Real Estate Magazine Feature: